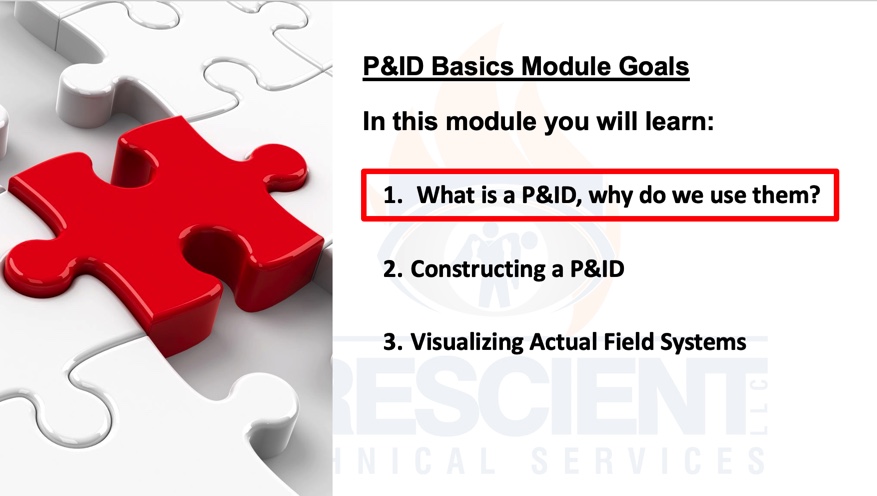 This is a basic foundational skill you must have!
This is the language of engineering. You need to be oriented to how P&ID's are put together. You need to be able to navigate and know where to look to even have a basic understanding of process systems.
10 Things You Will Learn
1.    The difference between a process flow diagram, a piping ad equipment diagram, and a piping and instrumentation diagram, (P&ID)
2.    Comparison of pictures of devices and schematic representation of them
3.    Building a very simple P&ID of a process control loop
4.    Explanation of tag numbers and letters within symbols and what they mean
5.    Identification of standard used in the industry where symbol legends and instrumentation schematics are defined.
6.    Explanation of lines within tag descriptors and what they mean regarding where instruments are located.
7.    Explanation of symbols for shared displays and consoled and where they might be located.
8.    Introduction to piping legends and symbols
9.    Discussion of piping and instrument line symbol and what they mean.
10. Visualizing a system and developing it with symbols, (starting with equipment, then piping, then instrumentation)
Example Curriculum - 24 Minutes, w/o quizzes
Simple easy to understand - starts at a very basic level.
This module starts with pictures of equipment, then shows how symbols and tag numbers are then added. There's also a discussion of piping legends and symbols. This is a great introductory module if you're just getting started as an engineer, operator, or maintenance person.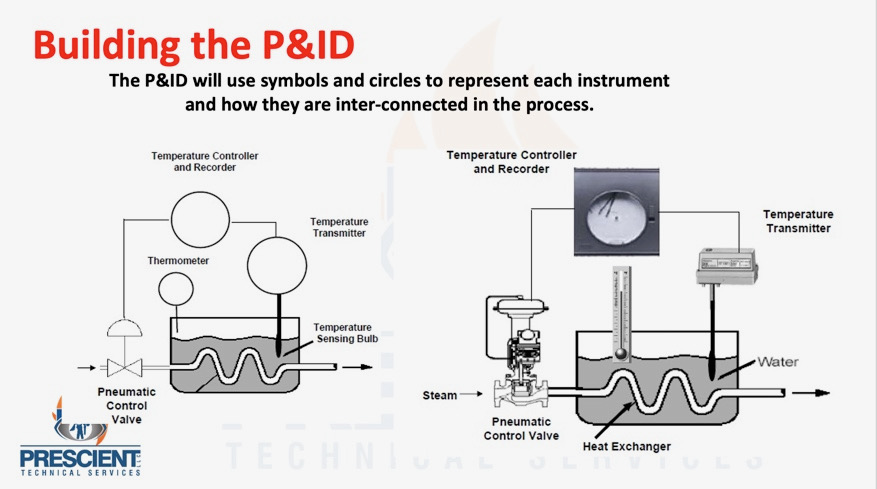 Available Individually or as packages for your staff. Corporate subscription plans are available - call 216- 213-6201 for details.