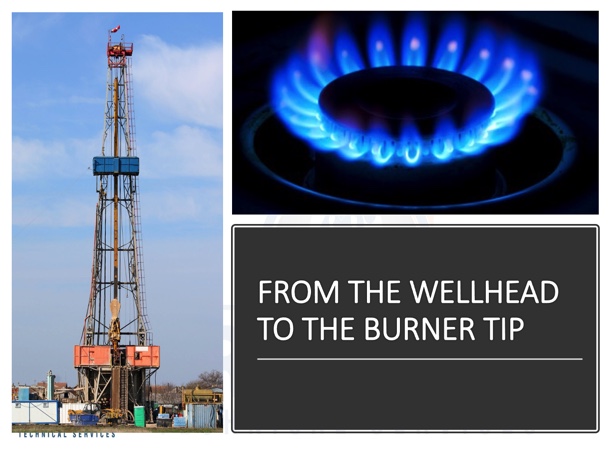 Experience from a member of API 54 (Well pad safety), NFPA 54 (National Fuel Gas Code), and someone who has done considerable work for one of the largest gas utilities in the world. Simple and effective explanations from someone who has been at this for over 40 years and has trained thousands all over the world. Money back guarantee, you will be pleased and see value!
20 Things You Will Learn
1.    What happens on a gas well pad, how fracking works.
2.    Explanation and showing you an example well chemical composition to display the kinds of hydrocarbons and liquids that might be present.
3.    Display and discussion of all the things that might be on a well pad to maintain production.
4.    Explanation of the equipment functions on an operating well pad that is removing liquids and delivering gas to a midstream buyer.
5.    The flow of gas from the wellhead demarcation point to the midstream companies gas plant.
6.    The role of gathering lines and a discussion of compressor stations and the pressures around the well, well pad, and to the gas plant.
7.    Operations performed at the gas plant and the gas plants "role" in getting gas to an interstate pipeline.
8.    Flow of gas from the interstate pipeline to an LDC, local distribution company.
9.    Description of equipment contained at the LDC take station or city gate.
10. Explanation of what the LDC tries to do with the gas it receives to make it safe for use and get it to end user customers.
11. Discussion of odorant injection and what regulations require and how it is done.
12. Discussion of pigging stations, what kinds of pigging occurs, and how it is done.
13. Discussion of coalescing filters and why they are important
14. Discussion of pressure regulators and worker monitor arrangements to ensure that overpressure condition risks are minimized.
15. Discussion of overpressure protection equipment at LDC gate stations.
16. Joule Thompson effect from pressure reduction and pipeline heaters in use to warm gas before it is delivered.
17. Flow of gas to customer gas yards and equipment that may exist there for the safe use of gas.
18. Utility and interstate pipeline markers
19. Design considerations and equipment that might exist at a customer gas yard to protect equipment and systems downstream.
20. Considerations for the design of equipment fuel trains to match gas delivery conditions.
Example Curriculum - 24 Minutes of content, w/o quizzes
Simple easy to understand graphics with an explanation about what everything is and why it is there.
This presentation is designed to provide an overview of how the gas industry works from the production end to your plants burner tip. Understanding this from a wholistic view helps one to better address problems with supply, system performance, and safety.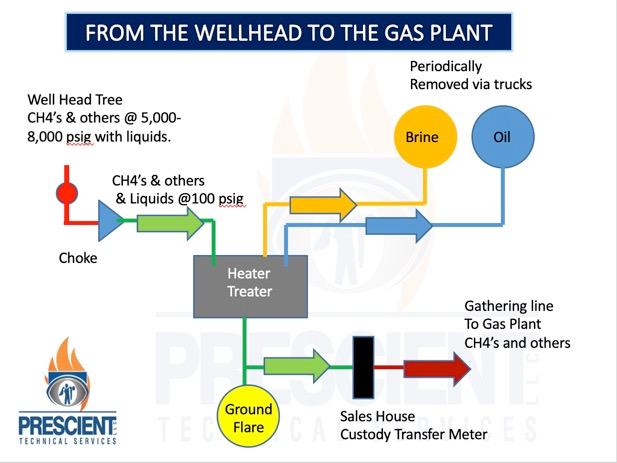 Available Individually or as packages for your staff. Corporate subscription plans are available - call 216- 213-6201 for details.