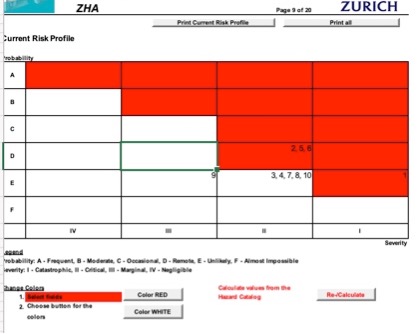 Risks can be Managed,
You just need a process!
Process Hazard analysis techniques have been a common part of the process chemical industry for over 30 years. In fact they are legally required in PSHA PSM facilities, (facilities that have over 10,000 pounds of certain chemicals). These concepts have not made much headway into traditional manufacturing industries. They are also not widely applied to large commercial or industrial facilities fuel systems, boiler systems, steam systems, ovens or furnaces. These processes can provide protection and minimize risks far beyond simple code compliance. PHA's for procedure based operations like start-ups and shut downs can be especially effective.
This module does 2 things. It introduces the concept of PHA's including the HAZOP process using guide words. It also provides insights into safeguards and risk assessment and mitigative steps.
This module also prepares those who are to participate in a PHA for being effective participants.
Example Curriculum - 39 Minutes of content, w/o quizzes
Pick amongst 25 Modules that can provide an important foundation for understanding fuels/combustion systems hazards and for Personal Career Growth.